Wednesday, November 30, 2005
DIY Publishing blog
. For you Curious Carloses out there, she even provides "Optimus Prime," the poem representing the letter "O."
BTW, I'm nearing completion of my next DIY project, a collection of ekphrastic poems about meat, bees, and the evolutionary process. Well, I'm nearing completion of the text, and of the physical object of the book. The problem will be squishing them together, as I sort of designed the shape of the book (low and wide) without considering the shape of the poems (tall and slender). Hmm.
posted by Reen | link | ...talkety...0 comments
- - - - - - - - - - - - - - -
Books in the mail yesterday: "The Vandals," by Alan Michael Parker and "A Box of Longing with Fifty Drawers" by Jen Benka.
I ordered something from SPD, but now cannot remember what. So that will be some interesting mail.
Didn't do all the work I thought I would do on poems over the T'giving break. Will have to redouble my efforts this weekend. However, my Xmas shopping is almost complete. I wrapped a bunch of presents. I'm not patient enough to measure the paper before I wrap it around the box, so, um, it kind of ends up looking like the person who wrapped the gift did not have the benefit of opposable thumbs, but still . . . festive!
posted by Reen | link | ...talkety...0 comments
- - - - - - - - - - - - - - -
Monday, November 28, 2005
The View From Mount Hoofnagle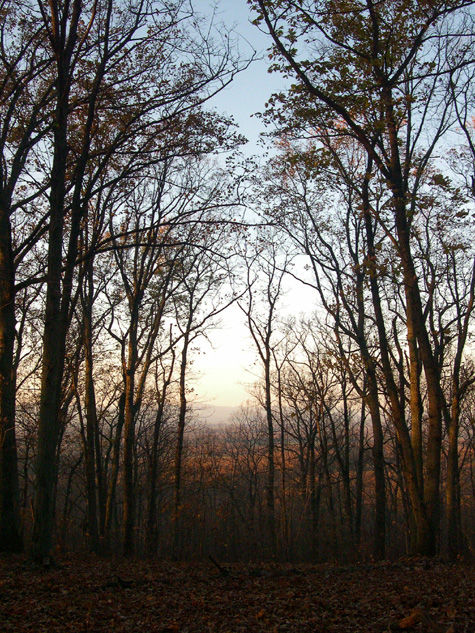 posted by Reen | link | ...talkety...0 comments
- - - - - - - - - - - - - - -