Thursday, October 27, 2005
Kate's lead
here, trying to write poems that recreate the process of learning to speak -- learning how to produce meaning, in effect, while also centering that process in a kind of weirdo otherworld (a la
Jimmy's
"New State Capitals" poems). I've returned to some of the same pseudo-translation games I used in writing Novelty Act. Oh, and every poem has to have the word "orange" or "oranges" in it. Time will tell whether this turns out to be a good bit of poetry generally or if, rather like my 95 section poem "Mandamus," it's just something I have to get out of my system.
posted by Reen |link| ...talkety...0 comments
- - - - - - - - - - - - - - -
fish surgery
. Thanks for the tip, Emily!
posted by Reen |link| ...talkety...0 comments
- - - - - - - - - - - - - - -
Tuesday, October 25, 2005
all of these contests
! I can't wait to do my "Vibrant Villanelle," and I *HEART* the one whose subject must be "woman."
posted by Reen |link| ...talkety...0 comments
- - - - - - - - - - - - - - -
Sunday, October 23, 2005
Abecedarium!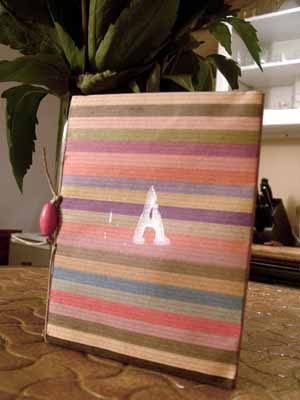 The mole's got a new look to celebrate the release (finally) of Abecedarium, the most quietudinal chapbook in the world! References to Greek myths, flowers, and personal memories! Yikes! I wrote the original drafts of the twenty-six poems in under three hours, so there was no time for the brainwave stuff -- just the facts, ma'am. Here's to raising alphabet awareness without challenging any of your comfortable bourgeois assumptions. Keep on listening to NPR, eating granola, and reading Abecedarium!

Contribute your bit to the capitalist poetic mainstream by clicking on the Buy Now button to your right. Hurry -- there are only 26! While supplies last, people! As seen on TV!
posted by Reen |link| ...talkety...0 comments
- - - - - - - - - - - - - - -